Baker College Online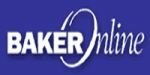 Baker College Online takes a "career ready" approach to education, and boasts a 98 percent employment rate among available graduates. Actual employers guide the development of programs and curriculum.
Baker College Online offers undergraduate and graduate degrees in the high-demand fields of business and technology. Online courses are not self-paced; they begin and end on specific dates.
Baker College students may qualify for college grants as well as federal Pell Grants, Supplemental Educational Opportunity Grants and Stafford Loans. It is accredited by the Higher Learning Commission and is a member of the North Central Association.

---
Baker College Courses Online
Associates Degrees
Associate of Applied Science - Computer Programming
Associate of Applied Science - Information Technology Support Specialist
Associate of Applied Science - Web Development
Associate of Business - Accounting
Associate of Business - Accounting/Computer Information Systems
Associate of Business - Accounting/Management
Associate of Business - General Business
Associate of Business - Human Resource Management
Associate of Business - Management
Associate of Business - Marketing
Bachelors Degrees
Bachelor of Business Administration (Accelerated Program)
Bachelor of Business Administration - Accounting
Bachelor of Business Administration - Finance
Bachelor of Business Administration - Human Resource Management
Bachelor of Business Administration - Management
Bachelor of Business Administration - Marketing
Bachelor of Business Administration - Supply Chain Management
Bachelor of Computer Science - Computer Science
Bachelor of Computer Science - Database Technology
Bachelor of Computer Science - Game Software Development
Bachelor of Computer Science - Mobile Application Software Engineering
Bachelor of Criminal Justice
Bachelor of General Studies
Bachelor of Health Services Administration
Bachelor of Information Systems - Information Systems
Bachelor of Information Systems - Project Management and Planning
Bachelor of Information Technology and Security
Bachelor of Science in Psychology
Bachelor of Web Development
Masters Degrees
Master of Business Administration - Accounting
Master of Business Administration - Business Intelligence
Master of Business Administration - Finance
Master of Business Administration - General Business
Master of Business Administration - Health Care Management
Master of Business Administration - Human Resource Management
Master of Business Administration - Information Systems
Master of Business Administration - Leadership Studies
Master of Business Administration - Marketing
Master of Science - Industrial/Organizational Psychology
Master of Science in Information Systems - Business Intelligence
Master of Science in Information Systems - Information Systems
Doctoral Degrees
Doctor of Business Administration
Certificate Programs
Post Baccalaureate Certificate - Accounting
Post Baccalaureate Certificate - Project Management and Planning
Return to the top of Baker College Online Degree Information
Return to Online College Directory for more online school listing
Go to Baker College Reviews to read or submit review