University of Liverpool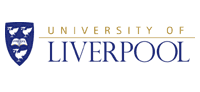 University of Liverpool is one of UK's top 20 research-led universities. They accept international students of various backgrounds from over 100 countries around the world. Students can pursue either online degree programs or campus programs. As a UK college, University of Liverpool prides itself as one of the top universities in the United Kingdom with over 17,000 students pursuing more than 400 undergraduate and post-graduate degree progams and courses in different areas of study.
Since its establishment in 1882, the University of Liverpool has acquired world recognition and produced eight Nobel Prize winners. It's academic standards and quality of education are monitored by the QAA, the same body that monitors many other UK colleges.

---
University of Liverpool Accredited Online College Degrees
MBA Degrees Online
Master of Business Administration (MBA)
Master of Business Administration (MBA) - Entrepreneurship
Master of Business Administration (MBA) - Leadership
Master of Business Administration (MBA) - Business in Emerging Markets
Master of Business Administration (MBA) - International Business
Master of Business Administration (MBA) - Marketing
Master of Business Administration (MBA) - Finance and Accounting
Masters Degrees Online
Master of Science in Operations & Supply Chain Management
Master of Science in Operations & Supply Chain Management (Oil and Gas)
Master of Science in International Accounting and Finance
Master of Science in International Management
Master of Science in International Management (Oil and Gas)
Master of Science in International Management (Health Systems)
Master of Science in Project Management - Construction & Infrastructure
Master of Science in Project Management - Oil and Gas
MSc in Global Marketing
Master of Science in Applied Psychology (General Psychology)
Master of Science in Applied Psychology (Mental Health Psychology)
Master of Science in Forensic Psychology and Criminal Investigation
Master of Science in International Accounting and Finance
Master of Science in International Finance & Accounting (Emerging Markets)
Master of Science in International Finance & Accounting (Intl Financial Reporting)
Master of Science in International Finance & Accounting (Strategic Finance Practice)
Master of Public Health (MPH)
Master of Public Health (MPH) - International
Master of Public Health (MPH) - Management of Health Systems
Master of Science In International Management
Master of Science in Computer Security
Master of Science in Corporate Finance
Master of Science in Global Human Resource Management
Master of Science in Information System Management
Master of Science in Information Technology
Master of Science in Internet Systems
Master of Science in Project Management
Master of Science in Software Engineering
Law Degrees Online
LLM in International Business Law
LLM in International Finance and Banking Law
LLM in Technology and Intellectual Property Law
Doctoral Degrees Online
Doctor of Education (Higher Education)
Doctorate of Business Administration
Return to the top of University of Liverpool Online Degree Programs
Return to the top of Online Colleges and Schools Directory