Northcentral University Reviews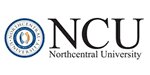 To meet the needs of adult learners, Northcentral University delivers an online educational model with individual faculty attention and academic advisor as you need them to help you achieve your graduation goals.
Online Degree Programs: Masters and doctorate programs in business, education, behavioral, marriage and family therapy and psychology.
---
Ready to Rant or Rave about Northcentral University?
Share Your Review below...
...and we'll create a webpage here with your Northcentral University Review so others may benefit from your experience.

What was your learning experience and coursework like? Quality of the course and learning materials? Were the professors responsive and committed to your success? Was the faculty and administration supportive? Any interaction with fellow students? What were the online learning tools you used? Did distance learning fit your needs? How about the cost? Any tips, advice, recommendations you can give to other learners?
Return to the top of Northcentral University Reviews
Return to Online Colleges and University Reviews for more Online Students Reviews